Taste the World
Lunch time: 11:30 – 1:30 pm
Toner Center Café
Cameroon – Hot pot potatoes stew
A tribute to Africa!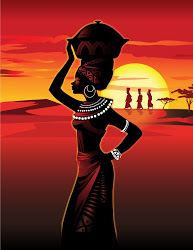 2:00 – 4:30 pm
International Center, the Heights
Come and enjoy cake and appetizer treats as you shop the African Art Sale. Various batiques, jewelry and African cloth will be available to purchase.
3:00 pm – the Heights
Jeanne Minnerath, Professor of Biology, will speak about her travels to Nairobi, Kenya during the summer of 2018.