Lorraine Vassallo
Hello~ Hola~ Ciao~ Bonjour~ مرحبا ~ 你好 ~ Hallå!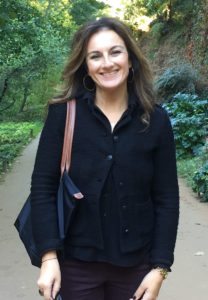 My name is Lorraine (Vassallo) and I am excited to be a part of the De La Salle Language Institute staff at Saint Mary's Winona. While I look forward to getting to know you all, here is a little information about my journey.
In 1995, I moved to Rochester, MN from the Mediterranean island of Malta. Growing up in a country immersed in a rich and diverse heritage, I was inspired from a young age to learn new languages and to seek the understanding of cultures from around the world. The love of languages, coupled by my fascination with inquiry and investigation, led me to pursue studies in education. In Malta, I worked as a Biology and Chemistry teacher at Stella Maris College (a Lasallian school).
When my husband was offered a job to work in Rochester, I, of course, followed him, and here we are, 22 years later. We have a son Tim, who is a senior in College, out in California. As he approached high school, I decided to return to school and pursue studies at Saint Mary's University in Winona, obtaining a degree in Modern Languages (Spanish and French) and an M.A in ESL. I chose the latter field because it effectively combines my love of culture and language with education.
My passion is to educate students, in particular English learners, by providing them with skills and tools that enable them to communicate more effectively, to reach their full potential and to participate more fully in our society. I hope that working together, we can learn from one another and develop a deep appreciation of cultural pluralism.