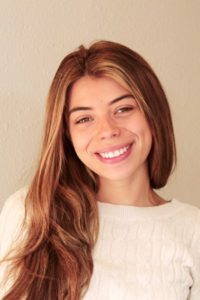 I'm Gabriela; I'm from Bogotá, the capital of Colombia. Bogotá is a big city of 7 million people, and that's why it is a bit disorganized. In Colombia there are a lot of mountains, and we have the best weather: in some parts there is summer all year, and in others, it is spring all the time. We don't have seasons like winter, spring, summer and autumn. The Colombian people are very affectionate with other people in the world, and also we are very open to meeting people.
There were some "guerrillas" in Colombia before, but now the government and the guerrillas are on a path to peace because all Colombians want peace and tranquility in the country. Years ago, Colombia was the king of the traffic of drugs, when Pablo Escobar was alive, but now there are fewer "carteles" because the authorities of Colombia find them and their laboratories so that now they can't produce the same amount of drugs as before.
Many of the people in the world think that all Colombians are drug traffickers or mules or Guerrillas, but that is not true; they are only a minority in the country. Colombia is not only that, we have many more good things that people don't know about.
– Gabriela Lozano Hoyos